Learn the best content writing course in Chandigarh
When it comes to spreading brand awareness or engaging your customers, it's important to publish high-quality content on the website.content writing is all about putting our thoughts into words. Every industry in today's world requires good content writers. This field has a lot of potential.
At Webobix Academy, we understand the significance of quality content for a business. That's why we have a dedicated team of content marketing experts and writers who teaches our learners how to write quality content on different websites. Content writing on the web include making the content user-friendly and easy to read, as well as optimising it according to search engine guidelines. If you get good training, you will get a job with good salary package.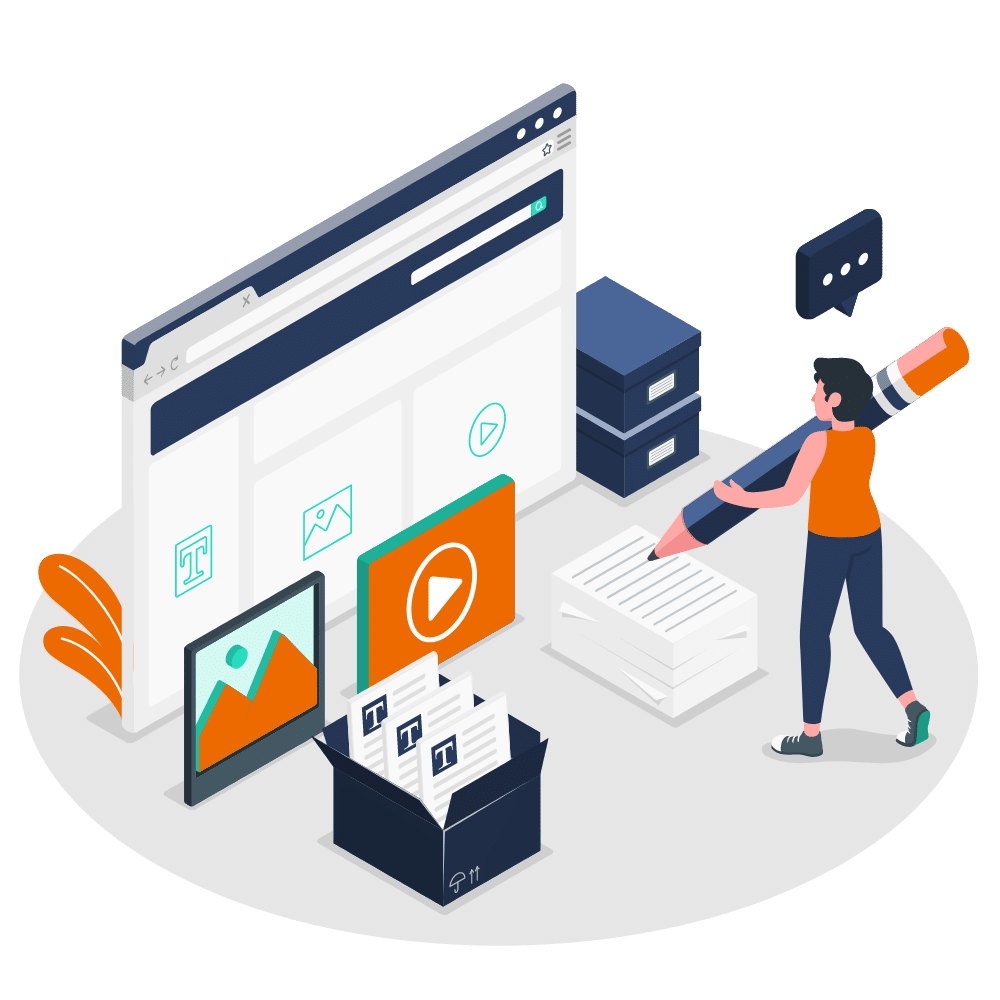 About webobix content writing course in chandigarh
Webobix Academy has a team of skilled and professional content writers. We offer a wide variety of content writing courses for our learners. Our Content Writing courses include:
Web Page Content
If your website is struggling to rank higher in the top positions of Google search results, it's important to add well-optimized content with precise keyword infusion. Our writers will create quality web page content for different pages on your website and maintain the required keyword density. This will ensure that Google can easily crawl and rank your pages for the target search queries.
Blogs and Articles
Blogging is one of the most effective ways to present yourself as an authority in the market. When you'll publish regular blogs and articles on your website, you'll be able to turn one-time visitors into potential customers. Our writers will perform detailed research to write comprehensive blogs on different topics and publish them on your website. This will make it easier to drive the customers through the entire sales funnel and boost your overall conversions.
Product Descriptions
If you own an e-commerce store, it's important to write compelling product descriptions that encourage the readers to buy the product. We'll ensure to optimize all the product descriptions on your e-commerce store so that you can drive more sales and increase your business revenue.
Why Choose Webobix to learn content writing ?
Content Writing isn't just about writing random blogs and publishing them on your website. It's important to understand what types of blogs/articles your audience will most likely read and how to craft the perfect story that'll engage them. Content writing on the web include making the content user-friendly and easy to read, as well as optimising it according to search engine guidelines. Here we cover all aspects of writing that will make you a good content writer.
Optimize the Website's Content for Better Search Visibility
Precise Keyword infusion to Make Your Website Content SEO-friendly
Improve theWebsite's Dwell Time and Reduce the Bounce Rate
Well-optimized content for your social media platforms
---
So, if you are also looking for a professional content writing institute, look no further! come and join Webobix Academy. Foe more information call us /visit us today.